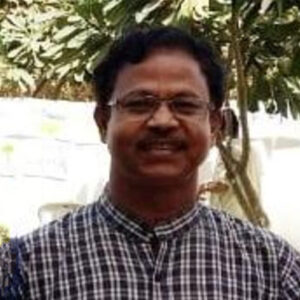 Subrat Banerjee
Social Reformer and Philanthropist
Subrat Banerjee is a Social Reformer and a Philanthropist, guiding and transforming millions of our young people for last 30 years towards the 'Man Making & Nation Building' endeavour. He worked with a Multi-National Company in Delhi, before joining Vivekananda Kendra, Kanyakumari as a 'Life Worker' by his inherent National urge. He dedicatedly worked for 22 years in different responsible positions at Vivekananda Kendra in Tamil Nadu, Delhi, Rajasthan, Arunachal Pradesh, Nagaland, Assam, and Gujarat.
Subrat Banerjee worked with Hon'ble Prime Minister Shri Narendra Modi's on one of the prestigious Abhiyan (Project) Samaydan in Gujarat as a project in-charge. His focus areas primarily included Education, Health, Cleanliness Drive and Environment Conservation. He was also the key person in the advisory committee to Shri Narendra Modi (during the CM tenure) for Swami Vivekananda's 150th Birth Anniversary Celebration. 
He has conducted Stress Management Program for IAS, IPS Officers, Corporate Sectors, Central Industrial Security Force, (Ministry of Human Affairs Govt. of India), CRPF, Army Officers, Police Dept., Central Jails (for Prisoners), Govt. Officers, Doctors, Politicians, Students, Foreign delegates etc, all over India. 
He has been acknowledged for his Selfless Services and has been awarded the "Chief Minister Best Community Action Award for Development, Best Motivation Speakers and Best Social Worker.
Subrat Banerjee is the National Coordinator of Lead India 2020 Foundation and rendering his service to the nation as advisory committee Member & as a professional trainer.