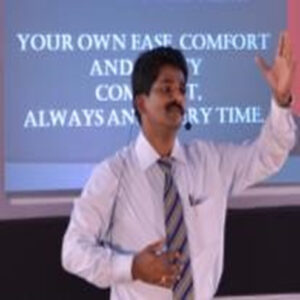 Dr.Krishna Reddy Kotha
   BTech & MHRM
Kotha Krishna Reddy is a postgraduate in HRM from Osmania University, Electrical Engineer from College of Military Engineering (CME-Pune). He has completed 15 professional courses in various domains during his service in the Army and NSG (Black Cat Commandos). He was awarded the Honorable INDIAN Doctorate in Youth empowerment from Indian Virtual University in field of Youth ARMY Development & Empowerment.
After serving in the 'Corps of Engineers' of the Indian Army for 18 years, he joined the National Academy of Construction (NAC) as a Founder Sr Electrical Faculty in 2003, later he was key to establish about 100 Construction Engineering Training Centers across the state of combined A.P and he was a stellar to formulate & conduct TOT to new Instructors & Demonstrators in construction Engineering trades to maintain the quality needs.
He is currently a Social Entrepreneur & Managing Partner, KKR Foundation, and has been involved in Skill development programs sponsored by Govt of India & the state govt/own and the Govt/CSRs. He is a Certified Lead Trainer & Lead Assessor in Electrical, Fabrication of Construction Sector (CSDCI) and Lead Assessor in Fabrication from Steel & CGS Sectors of NSDC.
KKR is now part of Lead India Foundation and rendering his service to the Nation as an advisory committee Member & as a professional trainer.